Lessons Learned in 2020
Many people are happy to say goodbye to 2020 as it wreaked chaos and havoc worldwide. However, here at Ashletics we like to try and look on the bright side. 2020 may have created a worldwide panic, but it also taught many lessons that people everywhere needed to be reminded of. 
1. We learned to spend time with Family again.
Running from school to work to sports came to a screeching halt for a lot of families in 2020. Parents were working from home, kids were doing school in the living room, and your pets became your assistants. Families were forced to be together more than ever before. Parents learned to balance a work from home schedule with their kids' online learning. After-school activities stopped, so families had to find new ways to entertain their kids. They learned TikTok dances together. The kids helped cook dinner. Anything to help pass the time. 
Believe it or not, companies and businesses were also involved in the extra family time. They quickly learned to accept that "shit happens." With everyone working from home, you occasionally get a glimpse of everyone's home life: kids screaming in the background, dogs barking because they don't know you aren't being paid to stay home and play with them, and sometimes you just forget to hit the mute button.
Companies learned to be more family-oriented, parents were teachers when teachers couldn't be there, and our dogs are never going to let us go back to the office. A little extra family time never hurt anyone right? Especially the local liquor stores.

2. We learned Work/Life Balance. 
Work/Life Balance took on a whole new meaning when home became work and work became home in 2020. People in other countries typically have better balance than Americans in this sense. This year, Americans learned the hard way that work isn't everything. Large corporations learned they can save a TON of money by having everyone work from home, some say they may never return to an office setting. 
Many executives learned that meetings outside, or while doing physical activity, are more productive than sitting in a conference room in a suit and tie. It's not the suit and tie or the conference room that creates ideas, it's the mind. And with the ability to breathe fresh air, you become less stressed, more open-minded, and ready to problem solve. 
Unfortunately many Americans also learned that even if you pour your life into your work and you're the best of the best, your job can still be gone in the blink of an eye. Even if you spent 50 years at a company, there's not much that company can do to save you if they're going under. You're just a number, no matter how good you are at your job or who you work for. Sometimes there's just nothing that can be done. So, don't forget that there's more to life than work.
3. We learned to go after our dreams and passions. 
Maybe it was a hobby or talent you didn't even know you had because you never had the time to discover it. Maybe it was a business idea you always thought about pursuing. No matter what it was, we were forced to find it in 2020.
Always wanted to move to the beach, but couldn't because your job was in the city? Say no more, 2020 made it happen. For those of us lucky enough to work from home and not lose our job, we were able to work from literally wherever we wanted. Many people took the opportunity to move to a place they've always dreamed like Key West or the Rockies. 
It's amazing what can happen when your excuses are taken away. Many people lost their livelihoods in 2020, forcing them to pick up new skills and new jobs. A lot of people were able to start businesses they otherwise would have never had the time to start including photography businesses, woodwork, crafting and home decor, jewelry, baked goods, and tons of other side gigs that became full time jobs. People are now able to do what they love on their own schedule. It may not have been in their plan, but without the "I don't have time" excuse, many were able to do what they never thought they could in 2020.

4. We learned to adapt.
A lot of people hate change. But in 2020 we were forced to either embrace it or be miserable. Some still chose the latter option, but for those of us that embraced it and adapted to this new world, we found new skills and learned a lot about ourselves. We learned self-care and how to love ourselves because some of us were alone 24/7. Older generations that may have been stuck in traditional ways learned to hold meetings over Zoom and virtually run a business. Some learned to cook because we couldn't go out. Some had to learn to exercise the old fashion way with bikes, roller blades, and backyard sports because gyms were closed. Some learned to build and do home renovations because while being stuck at home, we realized our homes weren't as comfortable as we would like. If you don't like new things, 2020 was probably not your year. 
5. We learned to appreciate everything more.
You don't know what you have until it's gone should be the ultimate motto of 2020. Whether we're talking your sense of smell, your favorite local dive bar, your job, or even your family, we lost A LOT in 2020. Those that contracted COVID and lost their sense of smell and taste, appreciated it even more when they came back (if they came back). Those that lost their jobs that they complained about every day for years, suddenly found themselves wanting it back. Suddenly the question of "should we go out tonight" became "I wish I could go out tonight." Then sadly, there are those that had no idea they had seen a loved one for the last time. Many lost friends and family much earlier than ever intended thanks to this horrific virus and 2020's other disasters (fires, floods, hurricanes, explosions, protests, riots, and even a helicopter crash). This taught us to always enjoy and appreciate the time we get with our friends and family.
6. Finally, we learned that America needs work.
Regardless of your political views, America needs to change. The conspiracy theories, the hatred, the violence; all of it needs to end. We must choose to be kind to one another. To stop attacking someone for the color of their skin or their political beliefs. And to punish those who don't follow the laws no matter the color of their skin, their job title, or economic status. American freedom has taken on a whole new meaning, and we need to take it back.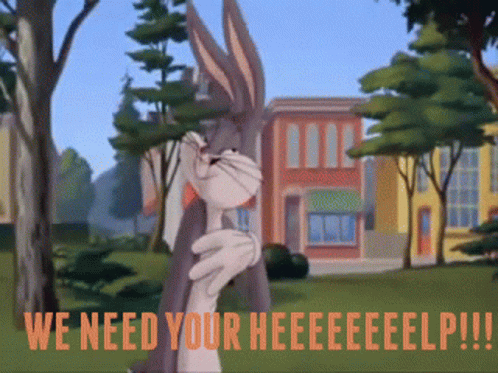 We're not ignoring the other downsides of 2020.
Some people weren't able to learn new hobbies or start new businesses and are still unemployed. Some lost their businesses. Some lost their homes. Healthcare workers have worked tirelessly and are burnt out. Many loved ones were lost. The list goes on...
But so will we.
2020 brought a lot of bad with it, but a lot of good as well. It's all in how you choose to look at it. If you're still struggling to find your way out of the mess that 2020 left behind, know it will get better. But no matter how 2020 went for you, what matters is you made it and you're still here to read this today. We were reminded how important the little things are and that sometimes, simple is better. One thing is for certain, 2020 changed us all. Here's to hoping we can change America.